Create a
Storyboard

for a Video with our Ai Assistant
Do you find it difficult to communicate your vision and ideas to your team? We know how frustrating and time-consuming this process can be. Save your valuable time and resources by streamlining the pre-production process.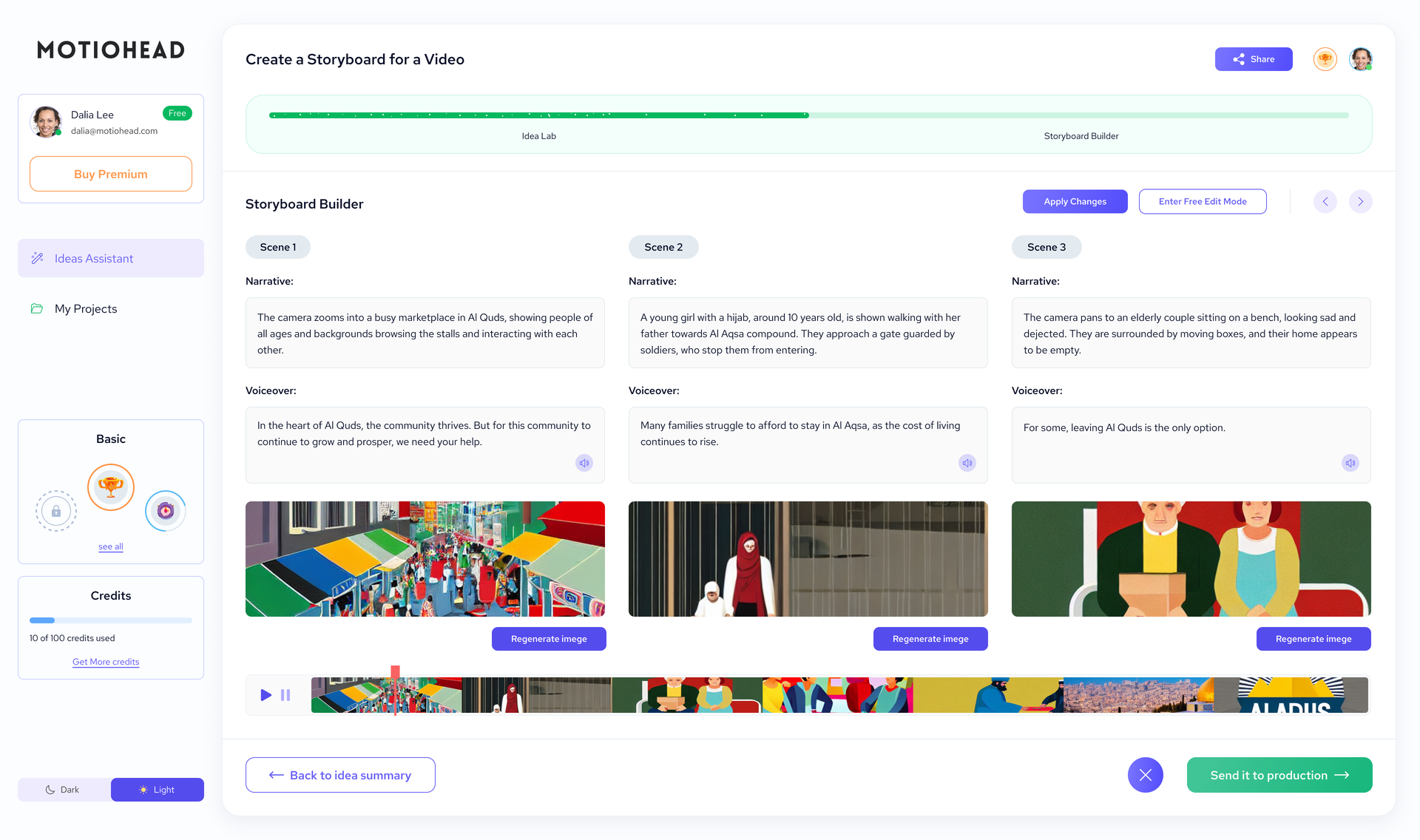 Easy-to-use, free user-friendly assistant that makes creating storyboards more fun and efficient than ever before.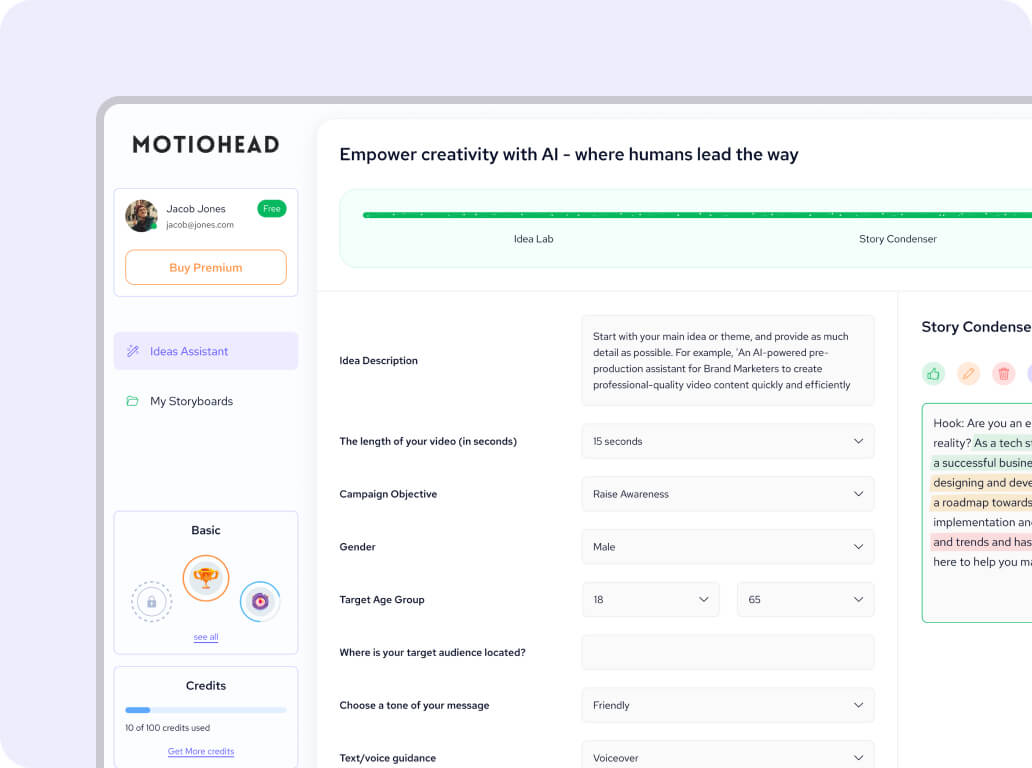 Input collection
Gather the fundamental information regarding the project to effectively reach your intended audience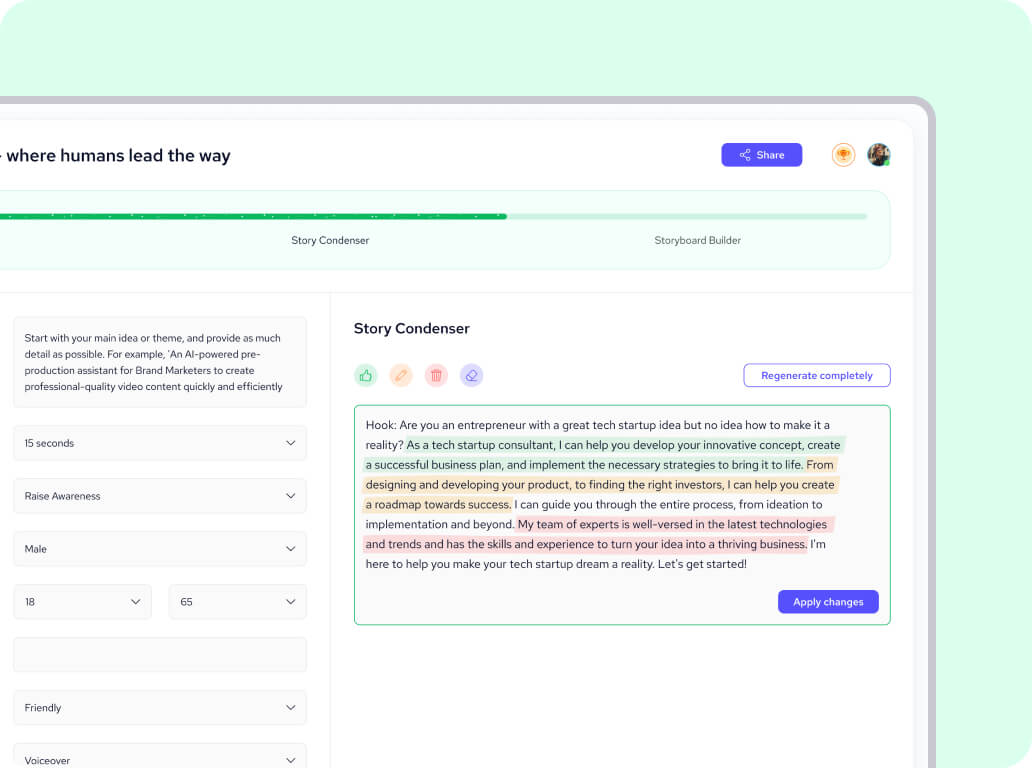 Editing
Stay in charge of creation - not the AI: generate, edit, or delete the output until you are happy with the result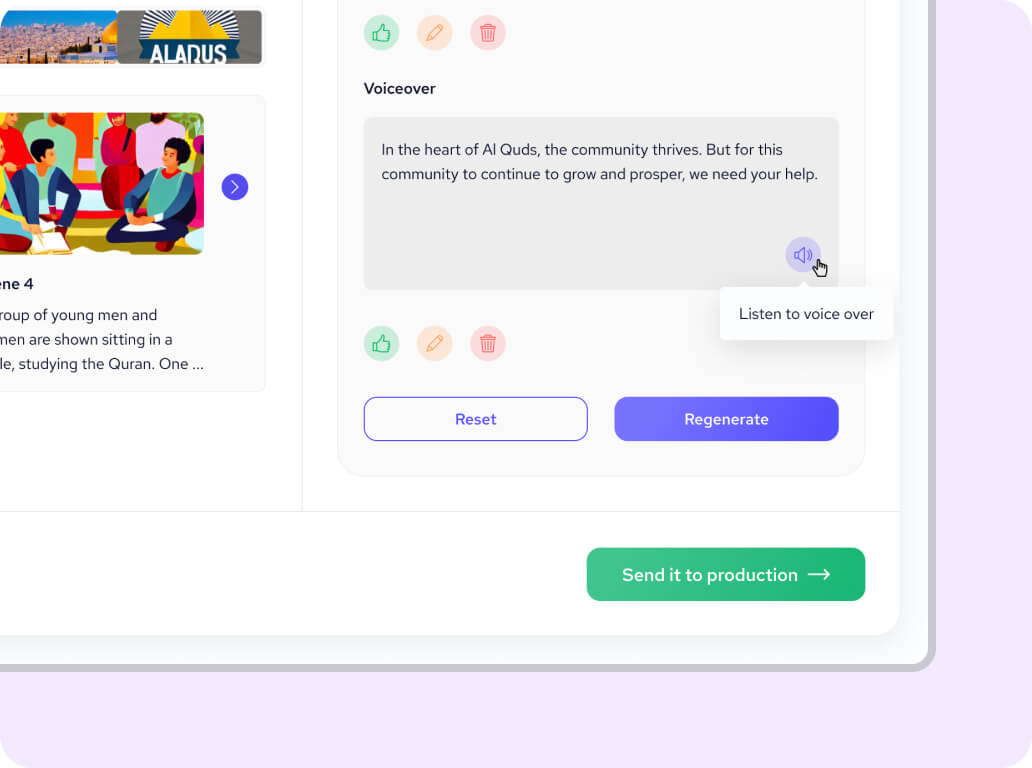 Draft augmenting features
Generate images and voiceovers to help you quickly imagine a scene and bring your vision to life.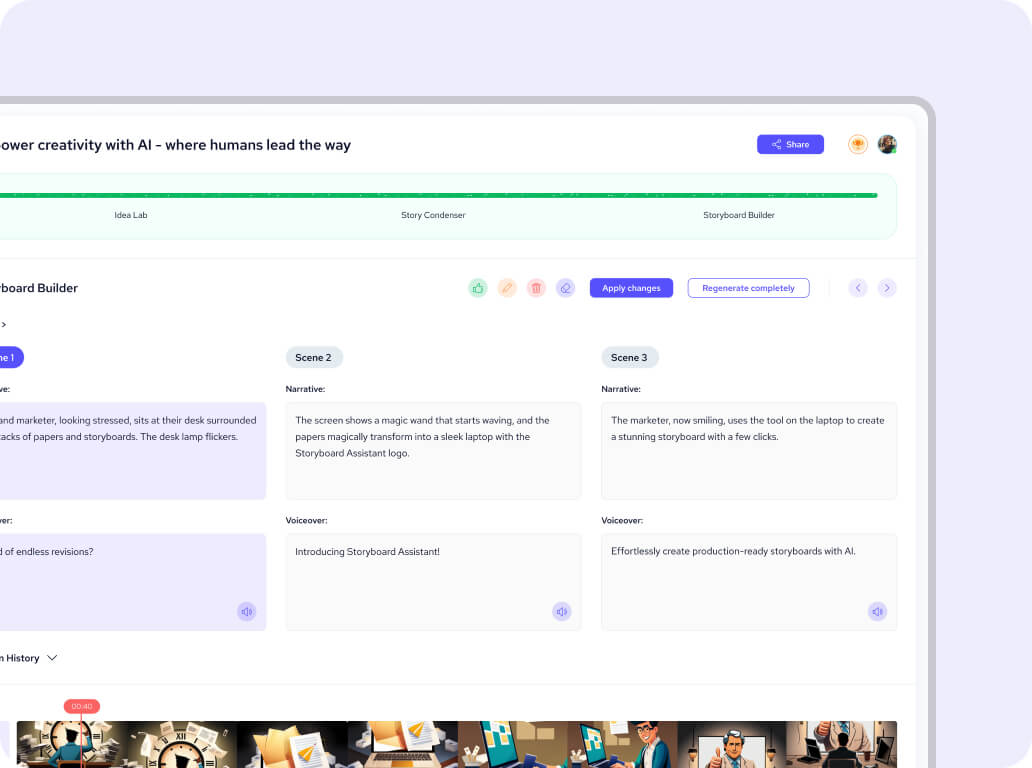 Next steps
Once ready, share with your team or simply send it to production.